LUNA INTENTION KIT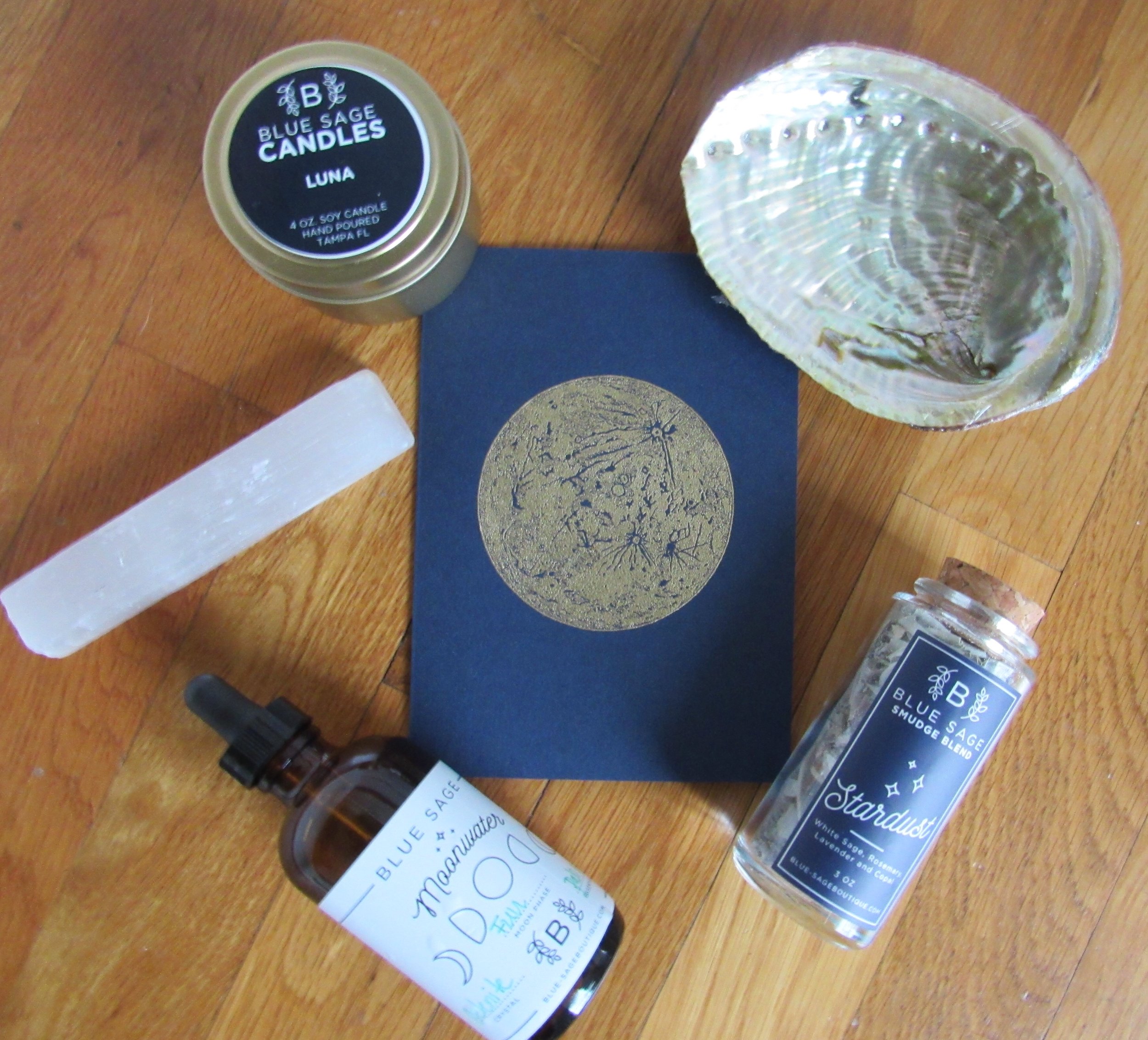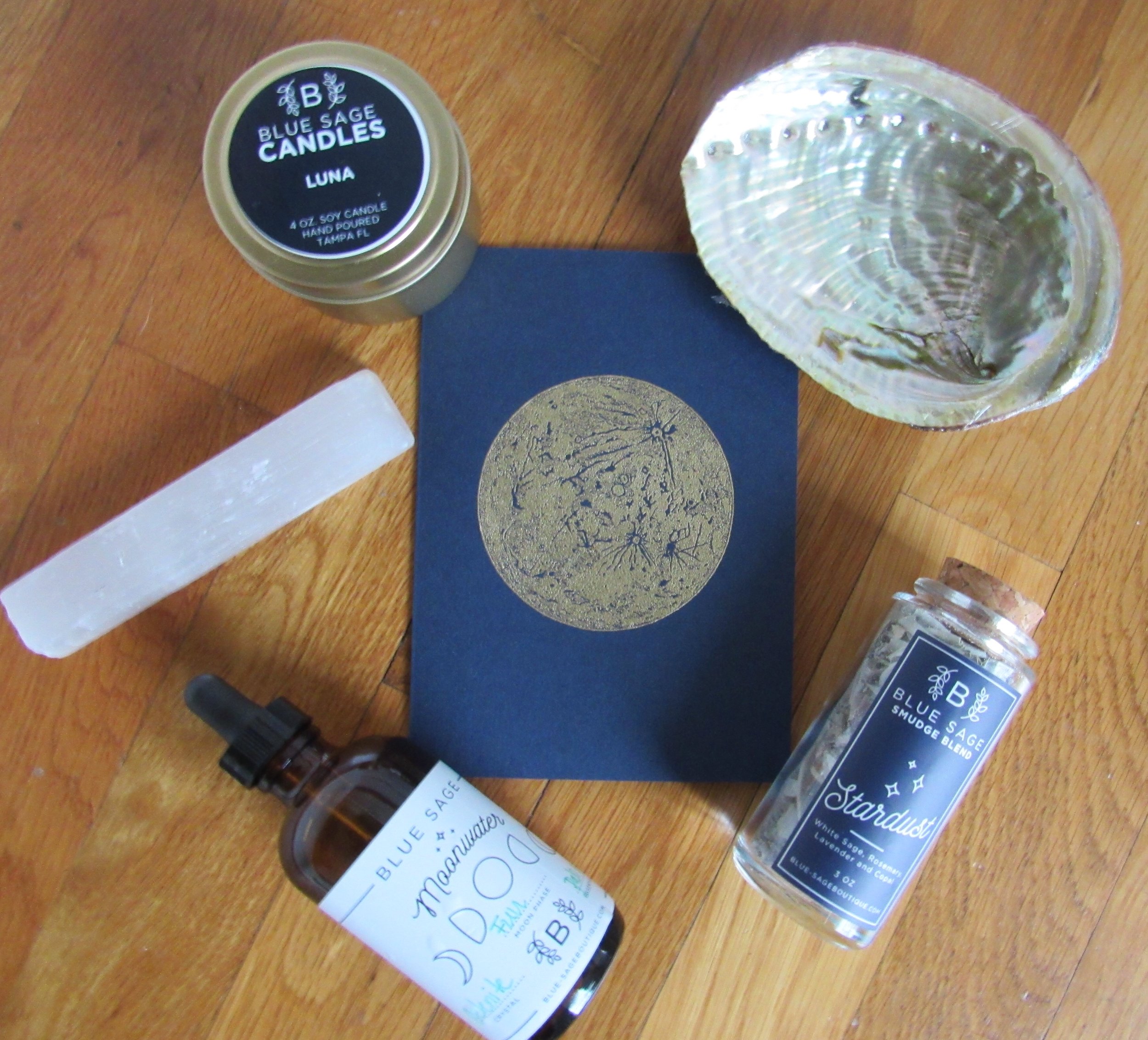 LUNA INTENTION KIT
"There is a moon inside every human being. Learn to be companions with it." - Rumi
The Luna Intention Kit includes:
4 ounce Luna Soy Wax Candle (Gold Tin)

Stardust Smudge Blend

Mini Abalone Shell

4 ounce Moon Water

Selenite Wand

Gold Moon Letter Press Notecard (Mon Petit Paper Co.)
Purpose: To create a sacred space that permits you to slow down and enjoy sacred moments.
Affirmation:

Benefits of using Candles
Increases focus for meditation
Adds Aromatherapy to any space
Relaxes + Calms
Selenite Wand
Clears stagnant energy
Cleanses other crystals + gemstones
Protects from outside influences

Abalone Shell
Healing properties that carry energies of protection and emotional balance.
This particular abalone shell is used to hold sage bundles/smudge sticks while clearing your space.
Never leave lit objects unattended.

Moon Water
Used to cleanse, protect and recharge: people (aura), spaces & crystals

Gold Moon Letter Press Card
Used to write down intentions
Encourages accountability
Stardust Smudge Blend
Remove stagnant energy + heighten vibrations.
Used to bring in good energy + joy.
PLEASE NOTE:
Crystals are for entertainment purposes only. Your energetic experience is subject to your own personal interpretation. The information above does not constitute medical, psychological, business, or financial advice. The customer is responsible for his or her own choices. Listed products are for informational purposes only and are not intended to replace medical treatment. Always consult a physician for proper medical treatment.